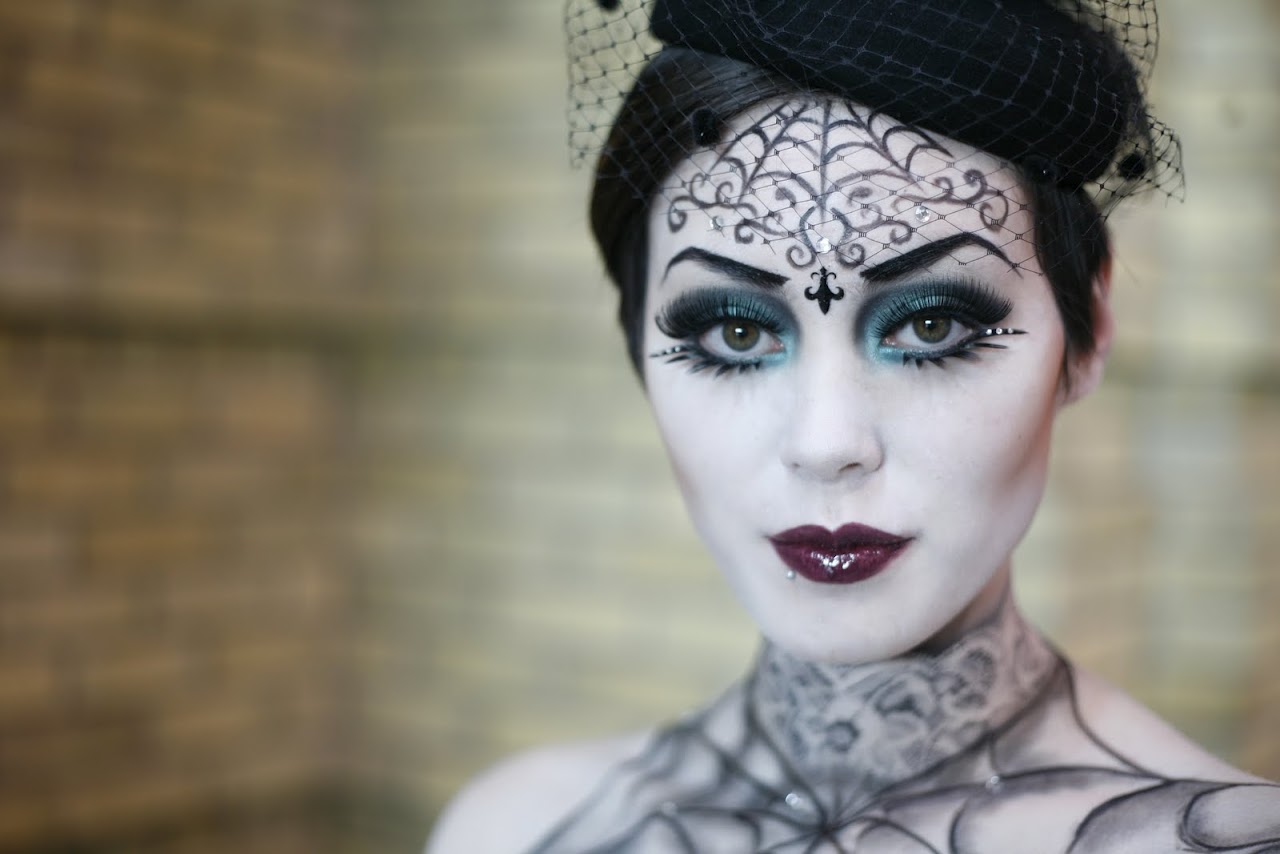 Halloween is the time of year where we get to pretend to be anything our heart desires. Do you want to be something brutal and scary like a zombie or a serial killer? No one will bat an eye. How about a pretty Disney princess or a celebrity? That is awesome as well. Halloween is all about freedom, creativity and having a great time.
No matter what you choose to be for Halloween, if your costume involves facial makeup, follow these simple steps.
Start With a Base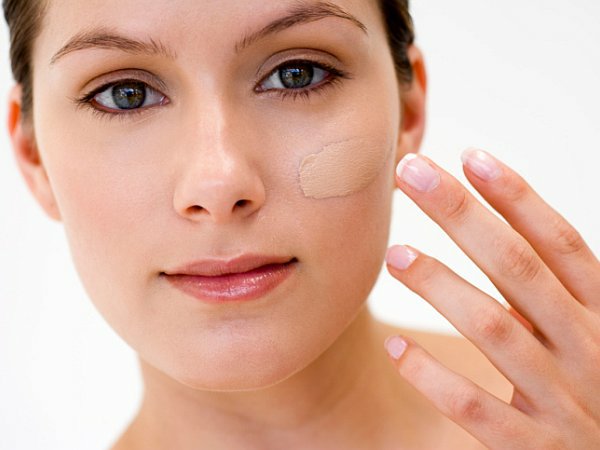 You don't need to buy an expensive base from a Halloween store, which is likely overpriced. Instead, use your regular foundation to create a base for your makeup. Depending on the color you desire, you can use a lighter shade than your normal foundation or you can add a mix of eye shadow to the foundation to add a tint to the shade. Adding a base is important because it will help keep your makeup in place so you can make it through the entire night. A strong base also makes the rest of the application process much easier.
Outline Your Face
Be sure to outline your entire face before you start with the most intense part of the makeup application process. Makeup pencils work well, or you can use colored eyeliner. You should be able to easily find a color that matches your desired costume at your local drug store. Outlining is important because it allows for easy adjustments to be made if mistakes occur or if you just don't like the way the look is going.
The Creepy and/or Beautiful Eyes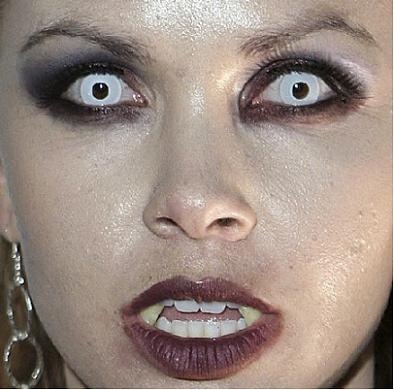 When people look at your face the first thing they usually notice is your eyes. Spend extra time trying to get your eyes looking great. Sparkles and bright colors are perfect if you are trying to be a princess. If you are wanting to be something scarier like a zombie, try using dark makeup to make your eye sockets look sunken in and undead. Another option for your eyes is temporary contacts. Beware of these contacts however, some can be cheap and harmful to your eyes. Make sure you buy a quality product that is both safe and can transform you into the character you want to be.
Face Powder
Using a light layer of face powder will set your makeup and assure you that it will stay put all night. Translucent powder will not be noticeable, or you can try using baby powder for a more dull and flat look. Do not use face powder too liberally or you may end up ruining your makeup job.
Don't Forget the Rest of Your Body
Some people make the hilarious mistake of doing a great job on their face makeup but forgetting to put makeup on the other exposed parts of their body. Imagine someone walking around as a green fairy but they have completely natural hands; that would ruin the look, right? You have to complete the job by applying makeup to anywhere that will not be covered by your costume. Put on your costume and take the time to examine what skin will be showing, make marks to remind yourself, and apply makeup accordingly.
Use these tips to create the perfect costume for a great night at a party, trick-or-treating, or watching horror movies with your friends. Here at Threads we do more than Halloween advice, if you need makeup advice, your hair styled, or your eyebrows threaded, make an appointment with us today.
Have a happy Halloween!