Hair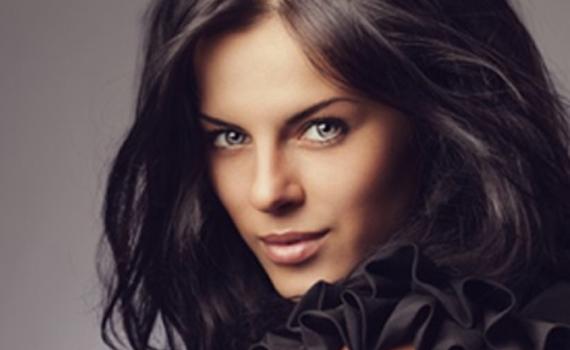 We now offer Dublin Hair Salon services—hair cuts, hair color and hair styling.
Threads Beauty Bar & Spa strives to remain true to our philosophy of providing a highly effective modern service with as few chemicals as possible. Our permanent hair color is formulated by a well experienced Frenchman and has zero Ammonia, is long lasting, and provides full grey coverage. Plus, it's chock-full of powerful antioxidants derived from grape seeds, argan and olive oil. This new generation of hair color helps protect the health of stylist's and client's hair from unnecessary damage. It also keeps the salon environment free from polluting fumes. In fact, the only odor you'll smell is the pleasant aromas of natural oils in the color!
Have frizzy hair? We have a few options for you to choose from…
Hapuna Retexturizing system: We are happy to announce a revolutionary new way to achieve calmer, smoother hair. This treatment will retexturized frizzy hair without permanently straightening it. Originally from Hawaii, this natural treatment will allow you to choose between blow drying your hair straight or keeping your hair soft and wavy/curly. It can last 3-6 months depending on how often you wash your hair, how fast your hair grows and the use of our take home products. The treatment retextures your hair, cutting down on frizz, making it very easy to style straight or leave wavy/curly. This treatment is similar to the Brazilian blowout, but without any of the harsh chemicals or Formaldehyde! No mask or special ventilation is needed and you will be given a set of special take home products for you to use after your treatment.
*Consultation required. Actual treatment time is approximately 3 hours depending on your hair length, density, volume, etc. For those with very frizzy/coarse hair, you will see better results every time you re-do this treatment.
Deep Condition Keratin treatment: High quality Keratin protein will greatly soften coarse or damaged hair and make frizzy hair more manageable. Results can last about 2 weeks.
Deep Condition treatment: A protein packed treatment from Morocconoil. Hair will feel nourished and softened. An instant pick me up for dry or damaged hair.
Feel free to stop by for a complimentary hair consultation.
Click here to schedule a Hair Salon appointment today
Threads Beauty Bar & Spa 6620 Dublin Blvd Dublin, CA 94568 Phone: (925) 833-1710
Hair Service Pricing. We provide a multitude of hair services. Please call if you do not see a service listed.
Custom (Women)

$55

*shampoo, cut, blow dry style

Cut (Men)

$30

Color (Full)

$75+

Color (Touch Up)

$55+

Cut & Color

$120+

Balavage Color

consultation required for pricing

Ombre Color

consultation required for pricing

Cut Bangs

$10

Bang Trim

complimentary if you've cut your hair with us within 2 months of request

Shampoo Blow Dry Style

$35

Partial Highlights

$95+

Full Highlights

$115+

Bleach and Tone Color Touch Up

$85+

Color Glaze

$30+

Flat Ironing

$35+

Scalp Treatment

$45

Style Updo

$80

Style Partial Updo

$65

Style Curls Only

$35+

Cut Partial Highlights

$140+

Cut, Color & Partial Highlights

$150+

Deep Condition without Style

$35

*Only $25 when added to a wet hair service

Deep Condition with Style

$55

Deep Condition Keratin without Style

$50

*only $40 when added to a wet hair service

Deep Condition Keratin with Style

$70

Hair Retexturing (non toxic version of Brazilian Blowout)

$350+

*includes a set of take-home products for after care

Corrective Color

$90/hr.

Extensions

consultation required

Bridal Hair & Makeup

Call for pricing
Cancellation Policy

For all day spa and certain salon service appointments a credit card will be required at the time of booking. The time needed for the service(s) or spa package that you schedule is reserved specially for you. If you need to cancel or reschedule your appointment(s), we require at least 24 hours advance notice. Failure to reschedule or cancel your appointment(s) with the notice required by this cancellation policy will result in charges to your credit card for the full price of the service(s) that you scheduled.

Check In

Please arrive at least 15 minutes prior to your first scheduled appointment. This will give you time to check in, fill out any requested forms and relax prior to your service beginning. If you arrive late, we might not be able to extend your treatment time so the next guest will not be delayed, and you will be charged for the full value of the service.