Threads Beauty Bar – Natural and Organic Salon Products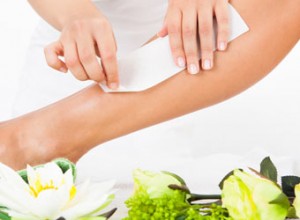 At Threads, we believe in the value of organic beauty products. These products not only make you look great, but can improve your overall health by eliminating your exposure to the harmful chemicals used in traditional products. We use fine grain organic honey citrus sugar scrubs in our nails services and organic Shea Butter to soften cuticles. Our permanent hair color has zero ammonia and is full of anti-oxidants. Ancient and organic ingredients such as Red Sandalwood, Cinnamon Bark, Sea Algae Extract, Cucumber, and Sweet Almond Powder are used in our facials.
Here is a comprehensive list of natural and organic solutions used at Threads Beauty Bar.
Facials
1)      Our facials feature Red Sandalwood, Manjista, Napca, Amla, Neem, Tulsi, Monoatomic Gold, Rhodium, Iridium, Cinnamon Bark, Thyme and Lavender to stimulate circulation, oxygenate, purify, reduce puffiness and even skin tone.
2)      Our products' state of the art ingredient concentrates include stabilized, soluble Vitamin C and ATP (nature's cell energizer), Alpha Lipoic Acid, Coq10, Algae and Seaweed Concentrates, Phytoplankton, Saccharomyces Extract (high level beta glucans), Amino Acid Peptides (found in skin structure), Monatomic Gold, Rhodium and Iridium (super energy conductors).
3)      Our products contain Neem Leaves, White Camphor, Lavender, Tulsi and Papaya Leaves will oxygenate and draw out impurities. After thorough extractions, Aloe Vera, Rosemary, Tea Tree, Lemon Balm, Antioxidant Vitamins and Alpha Lipoic Acid will repair and calm inflamed skin as well as balance sebaceous glands.
4)      We use warm medicated oil (Sesame oil base infused with essential oils and herbs) poured in a continuous, small stream onto the third eye (energy chakra) and forehead to ease tension and worries.
Nails
1)      Our organic scrubs are handmade fresh for each client before each service with organic honey, organic brown and cane sugars, and a dash of lemon and oil
2)      Threads' award-winning nail lacquers are the "greenest" available
3)      Your hands and nails will experience a rub down with a lemon wedge, and a fine grain organic honey citrus sugar scrub will sweep away dryness and allow for moisturizers to readily penetrate.
4)      We slather your hands or feet (or both) in pure mud from the Dead Sea, abundantly rich in vitamins, minerals and trace elements that are oh-so-good for dry skin or swelling.
5)      Your cuticles will be softened with organic Shea Butter before being gently trimmed away.
Hair
1)      Our permanent hair color has zero Ammonia and is full of powerful antioxidants derived from grape seeds. This new generation of hair color helps protect the health of stylist's and client's hair from unnecessary damage. It also keeps the salon environment free from polluting fumes.
2)      Our gentle and natural permanent hair straightening formula is used in conjunction can straighten all hair types. Reprocessing can be done from roots to tips without breakage because our product contains no Thioglycolates, Sodium Hydroxide, Aldehydes or Formaldehyde.
Massage
1)      Using all natural and organic oils our signature fusion massage offers a fusion of massage techniques from all over the world into just one session. From Swedish, Deep Tissue, Acupressure, Aromatherapy, Reflexology or Lymphatic Drainage our expert massage therapists can adjust to what your body's needs are
2)      Our cosmeceutical spray tan solution holds the finest grade botanical ingredients available. This is in order to produce a SAFE, all natural looking tan. Our solution contains a unique whole leaf Aloe Vera extract that holds active phyto-nutrients, vitamins, and minerals for optimal skin health and excludes any harmful or toxic chemicals, dyes, alcohol, additives, perfumes or artificial colors. The proprietary formula contains an exclusive process utilizing beet and cane sugar extracts which result in a tan that looks natural to your own body.