Spray Tan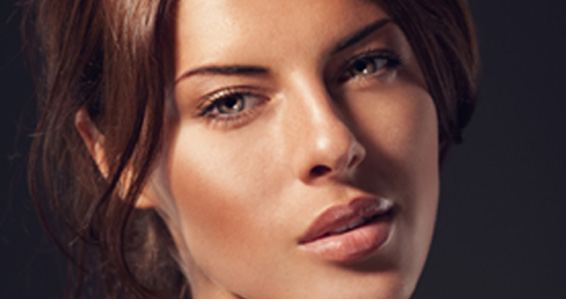 Ditch the tanning beds (and the wrinkly skin effect of UV rays) with our cosmeceutical spray tan solution. It holds the finest grade botanical ingredients available to produce a SAFE, all natural looking tan. Our solution contains a unique whole leaf Aloe Vera extract that holds active phytonutrients, vitamins, and minerals for optimal skin health and excludes any harmful or toxic chemicals, dyes, alcohol, additives, perfumes or artificial colors. The proprietary formula contains an exclusive process utilizing beet and cane sugar extracts which result in a tan that looks natural to your own body. This means you will never have to worry about looking like those oh so famous Oompa Loompas!
Questions about our natural spray tan solution
Q: What should I do to prep for my spray tan?
A: Exfoliate thoroughly one day prior to your spray tan. The tanning solution affects only the dead skin cells. Since your skin has a buildup of dead skin cells on top of it, the thicker the layer, the sooner it will rub off. If you exfoliate, the layer will be very shallow and it will take a while for it to "build up". Hence, your tan will last longer. It is important to use either an exfoliating glove or products that don't contain any oils; otherwise the oily barrier can stop the spray tanning solution from getting through.
Avoid wearing deodorant, moisturizer/lotion or makeup before your spray tan. They can act as a barrier, not letting the full amount of the solution attach itself to the skin. That being said, we've had very many wonderful tans with moisturizers and make-up on – but you never know which ones will conflict with our solution.
Q: Can I wax or shave after my spray tan?
A: Waxing and shaving exfoliates the skin so it should be done one day prior to your spray tan. You can shave after your spray tan but note that it will fade your tan faster. Waxing will fade your tan even faster than shaving.
Q: What should I wear during and after my spray tan?
A: Most people wear just their birthday suit during the spray tan, but you can strip down to whatever you feel comfy with. *Note: men are require to keep their undies on. Just keep in mind that you will have tan lines if you leave anything on. It is best to wear dark, loose fitting clothes and shoes after, so that you do not rub off any solution. Although the solution takes a few hours to dry completely, it will be dry enough to put your clothes back on in just 10 minutes after application. If some solution does get on your clothes, it should wash off.
Q: How long do I have to leave the solution on and how soon after the spray tan can I shower?
A: The solution needs about 7 hours to fully develop. It works even better if left on overnight, so most people sleep in it. Don't worry; it washes off of most fabrics, i.e. sheets. It is very important to try not to do anything that will remove the solution from your skin, like sweating. Refrain from going to the gym, dance club, sauna, or doing any other sweat inducing activities until after you have washed it off.
Q: What will happen when I wash off the solution?
A: When you take a shower, you will see the bronzing solution rinse off with the water, and voila… your tanned skin will be revealed!
Q: How tanned will I get?
A: Everybody's skin develops its own individual color. Our tan technician will choose the proper solution (regular, medium or dark) based on your desired effect. Even then, some people get very tanned, others get just a glow. For people with the latter issue, with repeated sessions, your skin will get used to the solution and start to develop more color (you only need a few sessions to achieve this).
Q: How long will the tan last?
A: Depending on how well you prepare and take care of your spray tan afterwards, about 7-10 days. If you tan regularly, your skin will get used to the spray, and will hold the color longer. You can maintain your vacation look easily at home with our tan extending lotions and sprays.
Q: My last spray tan was different than the previous one, even though the same spray tan solution was used. What's up with that?
A: Again, it comes down to your skin. Your skin is a living thing, and is affected by many things like: time of the month, season, food you eat, stress, medication you take, etc. If your tan is different, even though the solution used was the same, the most probable cause is the condition of your skin.
Q: What if I have a very fair skin that has never been able to tan?
A: Hey, this is exactly why the spray tanning process was designed in the first place, for people that could not tan by any other method! You may need a few more sessions than average because your skin is not used to pulling up melanin, but it will get there.
Q: Will I spray tan evenly if I have hair on my body?
A: Hair is not a problem. At the end of the tanning session you will notice droplets of solution on your hair, this should dry off or absorb in eventually. You may just want to allow for more drying time in the room before putting your clothes back on.
Click here to schedule a spray tan appointment today.
Threads Beauty Bar & Spa 6620 Dublin Blvd Dublin, CA 94568 Phone: (925) 833-1710
Full Body Spray Tan

$45

4 Pack Full Body Spray Tan

$160 ($20 Savings)

8 Pack Full Body Spray Tan

$315 (Get 1 FREE, $45 Savings)